Google is taking Digital Signage very seriously of late. Their Chrome browser and OS offers multiple digital signage services with a name you know and trust. From media players and devices to digital signage software and its own chrome device management platform, Chrome has every aspect of Digital Signage covered… so let's take a look at it in a bit more detail:
BENEFITS OF CHROME FOR DIGITAL SIGNAGE
---
Chrome devices run Chrome OS, which is designed by Google. The digital signage focused devices range from small dongle types to 24/7 commercial grade media players and all in one touch screen solutions, all of which guarantee: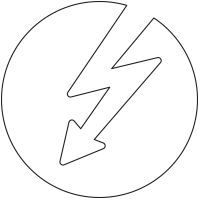 ---
Speed
Starts in seconds and gets faster over time, allowing you to focus on getting things done.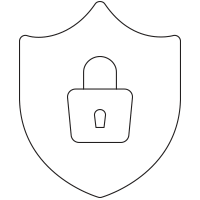 ---
Security
Built in encryption, sandboxing and automatic updates give all chrome devices high quality security.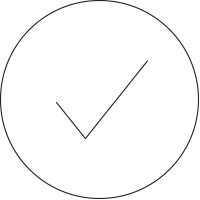 ---
Reliability
Chrome devices are built from ground up with speed, reliability and simplicity at their core, providing unmatched uptime and security for signage deployments.
CHROME DEVICES FOR DIGITAL SIGNAGE
---
Chromeboxes
Chromeboxes are sleek, compact devices that are suitable for digital signage and kiosks. We recommend the use of AOPEN Chromeboxes due to their 24/7 design – the only Chromeboxes on the market designed specifically with digital signage in mind.
Chromebases
Chromebases are simple all-in-one touch devices perfect for kiosks or POS displays.
Chromebits
Chromebits allow you to turn any screen into an digital sign. These devices, although not commercial grade, provide a great entry level option to those on a budget that may already have displays in place.
CHROME DEVICE MANAGEMENT
---

A Chrome Device Management License allows organisations to control and manage their chrome devices from a single place.
Using Chrome Device Management, an administrator of a G Suite account can manage and configure more than 200 features and polices on Chrome devices. User, device and network settings can be pre-configured to a Chrome device or remotely configured from the control panel. These settings can be applied to the entire organisation and all of its chrome devices or specific settings can be set for individual devices.
DIGITAL SIGNAGE SOFTWARE FOR CHROME
---
The very basic…

Chrome sign builder is an entry level, basic digital signage app that allows users to schedule and display URL's.
Web content such as menus, images, YouTube videos, playlists and Google presentations can be scheduled to play for specific times or all day for a set number of days. You configure the builder once in the initial setup and then you proceed to create schedules and specify the URLs for the content.
The Chrome sign builder can be downloaded and installed on any Chrome device or any other computer with a Chrome browser from the Chrome web store.
The Fully Loaded…

embed signage is a cloud based digital signage software with heaps of features. They are also Google Cloud Chrome Technology Partners too, a status only given to businesses that create products that complement, enhance, or extend the reach / functionality of Google Cloud products.
The feature rich software allows users to create multi-zoned, multi-media layouts that can be scheduled to play at certain times of the day, days of the week, specific dates and even weather conditions. Content is published to the devices which download and store it locally for playback. There are also a wide range of free plugins and widgets such as Twitter, RSS and weather that are available to use.

CHROME FOR DIGITAL SIGNAGE – OUR ADVICE
---
Pair embed signage with an AOPEN Chrome Device and Chrome Device Management gives you a great digital signage package. Not only do you get the advanced features of the embed signage software together with the reliability and speed benefits of the Chrome device but you can also remotely manage and deploy devices in kiosk mode (locked down to the signage application only) incredibly easily and in minutes using the Chrome Device Management – here's how: