TRANSPARENT LED
Innovative. Outstanding. Bright. Incredible applications.
WORLD LEADING TRANSPARENT LED
---
We supply transparent LED displays using NEXNOVO hardware – the world's leading manufacturer of transparent LED displays.
NEXNOVO holds over 30 patents and manufactures around 4000sqm of transparent LED displays each month. With a range of products available for various applications, the pitches range from 2mm to 30mm and brightness levels reaching 7500nits.
Various brands globally have opted for NEXNOVO Transparent LED displays – brands such as Audi, Primark, BMW, Foot Locker and many more.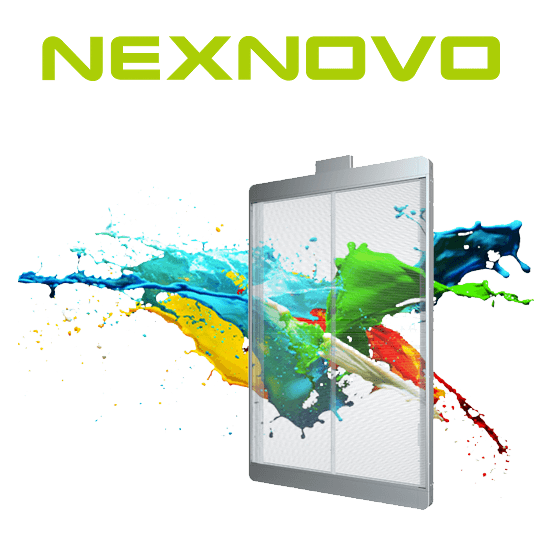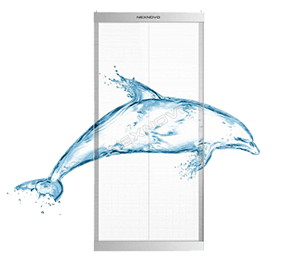 OUTSTANDING TRANSPARENCY
Transparency between 72%-95% with great resolution. Screens can be almost invisible when viewed from 5 metres away.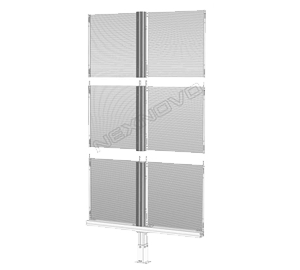 MODULAR DESIGN
There's a variety of pixel pitch options available and standard module sizes to assemble screens of almost any size.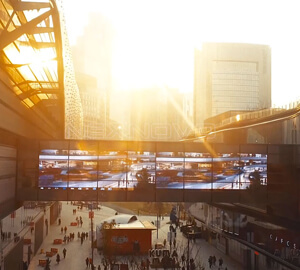 HIGH BRIGHT
Range going up to 7500nits brightness making content clearly visible in bright conditions including direct sunlight.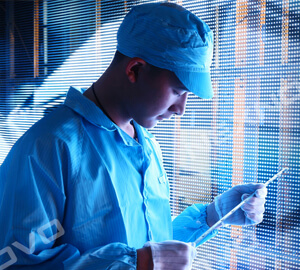 SERVICING
If one LED lamp is broken, there's need to replace whole module, simply replace the led strip.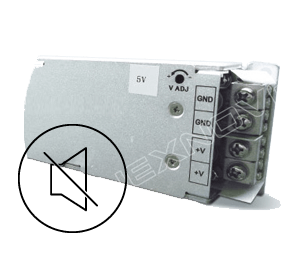 NOISE-FREE POWER SUPPLY
The noise-free power supply is built into the frame and does not affect the appearance of screen.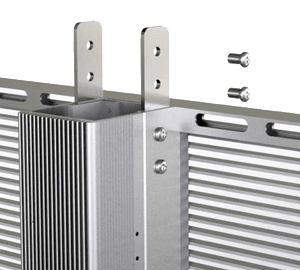 COMPACT DESIGN
With light, thin and precise aluminium structure designs, the screens look compact and offer perfect module flatness.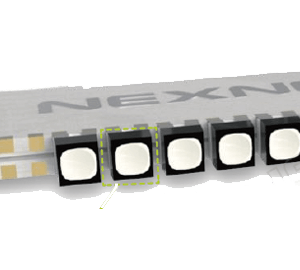 3D-SMT TECHNOLOGY
Patented Surface Mount Technology (SMT) ensures each LED connection is the best and most stable in the industry with the lowest defective rates.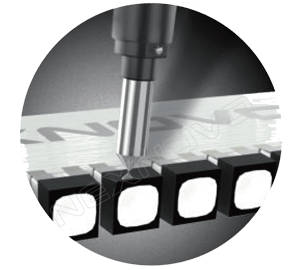 HIGH QUALITY LED LAMPS
Using matte encapsulation lens to enhance the colour balance combined with a custom black housing to increase contrast ratio, the NEXNOVO lamps are amazing quality and can withstand up to 40 Newtons / 4Kgs of force before breaking loose.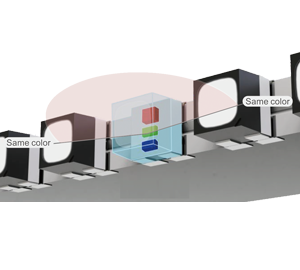 TOP-LIGHT LED LAMPS
Top-light LED lamps give greater viewing angles (160°) with balanced, uniform colour distribution throughout.
FIXED INSTALL FOR BUILDINGS
The XRW Transparent LED Screen Series is aimed at fix installation in shopping malls, airports, hotels, car showrooms and more.
NEXESIGN GLASS LED BANNER
NexEsign is an inter-linkable, ultra-transparent (92%) glass LED display perfect for way finders, critical information displays or advertising.
NEXBARRIER – GLASS LED BARRIER
These NEXNOVO LED glass barriers open new creative possibilities for architects and designers. NB series use a high density industrial tempered glass, offer super-high transparency (95%) and high energy efficient LED displays. This series gives value to glass barriers, enabling them to become revenue generators, not only architecture and safety structures.
TRANSPARENT DIGITAL POSTER
Attract customers with the Nexnovo Transparent Digital Poster which offers a wide range of sizes and methods for installation.
TRANSPARENT DOOR OR WALL
The NS Series is designed for luxury, high-end brands and can be used as sliding doors or walls. Cabinets at 1000mm wide with four height variations to choose from (2000m, 2250mm, 2500mm, 2750mm).
<iframe width="560" height="315" src="https://www.youtube.com/embed/aKEebm0ATdA" frameborder="0" allow="accelerometer; autoplay; clipboard-write; encrypted-media; gyroscope; picture-in-picture" allowfullscreen></iframe>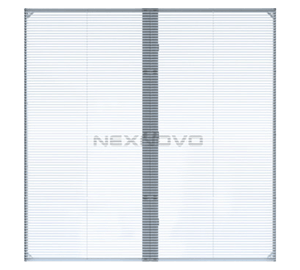 XRW SERIES
Transparency between 72%-95% with great resolution aimed towards fixed installation.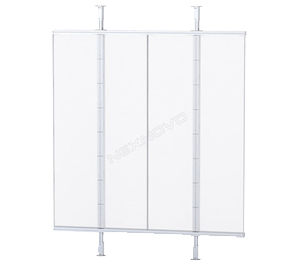 NJ SERIES
Targeted to retail store windows for advertising. Up to 6000nit brightness, frameless design and multiple sizes availble.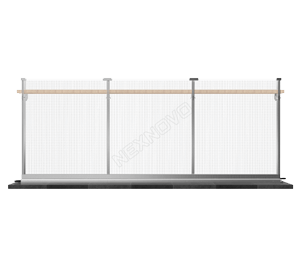 NB SERIES
NexBarrier Glass LED Guardrails offering 95% transparency. Barrier structure design and build by KIN LONG, IP65, anti-static, fire resistant, high-density industrial tempered glass.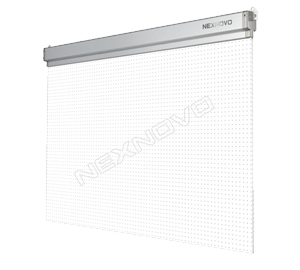 NT SERIES
92% transparent, 7.5mm thin glass LED panel which can be linked together horizontally in multiples of 800mm to create banners.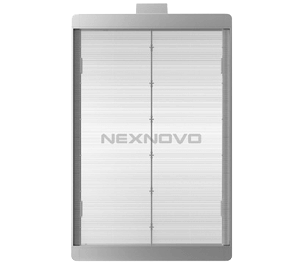 NP SERIES
Transparency digital posters are single cabinet LED posters ranging in size and resolution. From 670mm-990mm wide and 1120mm-1440mm high. .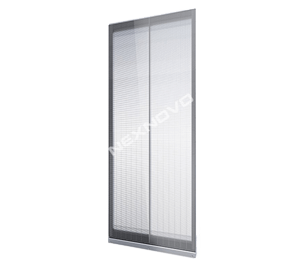 NS SERIES
Can be used as glass walls or sliding doors. All cabinets 1000mm wide ranging from 2000mm to 2750mm high.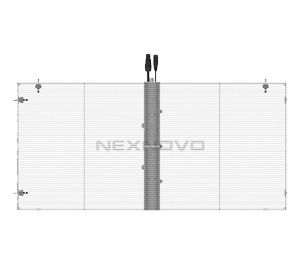 NR SERIES
Targeted to businesses offering Rental or Exhibition services, this series is designed to easy assembly and dismantle.
<iframe width="560" height="315" src="https://www.youtube.com/embed/wnBitzHjub0" frameborder="0" allow="accelerometer; autoplay; clipboard-write; encrypted-media; gyroscope; picture-in-picture" allowfullscreen></iframe>
<iframe width="560" height="315" src="https://www.youtube.com/embed/ih85Vtm53mQ" frameborder="0" allow="accelerometer; autoplay; clipboard-write; encrypted-media; gyroscope; picture-in-picture" allowfullscreen></iframe>
<iframe width="560" height="315" src="https://www.youtube.com/embed/yzq99LirF-s" frameborder="0" allow="accelerometer; autoplay; clipboard-write; encrypted-media; gyroscope; picture-in-picture" allowfullscreen></iframe>
<iframe width="560" height="315" src="https://www.youtube.com/embed/aKEebm0ATdA" frameborder="0" allow="accelerometer; autoplay; clipboard-write; encrypted-media; gyroscope; picture-in-picture" allowfullscreen></iframe>
<iframe width="560" height="315" src="https://www.youtube.com/embed/O65rPPKrzCc" frameborder="0" allow="accelerometer; autoplay; clipboard-write; encrypted-media; gyroscope; picture-in-picture" allowfullscreen></iframe>
<iframe width="560" height="315" src="https://www.youtube.com/embed/ApMBJh0DaSM" frameborder="0" allow="accelerometer; autoplay; clipboard-write; encrypted-media; gyroscope; picture-in-picture" allowfullscreen></iframe>
<iframe width="560" height="315" src="https://www.youtube.com/embed/P5eFQoA03PE" frameborder="0" allow="accelerometer; autoplay; clipboard-write; encrypted-media; gyroscope; picture-in-picture" allowfullscreen></iframe>
<iframe width="560" height="315" src="https://www.youtube.com/embed/q3tb98CkDAI" frameborder="0" allow="accelerometer; autoplay; clipboard-write; encrypted-media; gyroscope; picture-in-picture" allowfullscreen></iframe>
<iframe width="560" height="315" src="https://www.youtube.com/embed/nbknNje_qHQ" frameborder="0" allow="accelerometer; autoplay; clipboard-write; encrypted-media; gyroscope; picture-in-picture" allowfullscreen></iframe>
Speak to one of our experts today