Digital signage is an extremely powerful tool when used properly, that's why it's crucial to ensure you've got all of your 'ducks in a row' when you go live.
Our consultancy services are here to aid you in making the right choices for your digital signage project. Call on our experts when you need them and benefit from their years of experience and data driven knowledge to help make your signage project a success.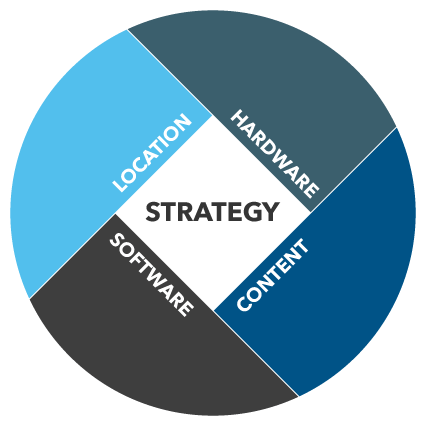 We work with you to understand and outline a strategy for achieving your Ultimate Digital Signage Experience. We break these down into key areas including:
Using our proven 5 step process, our industry experts will work with you to find the perfect solution(s) for your business objectives and guide you through the process from start to finish.
Don't just take our word for it though… see how we've helped many others get great results.
Speak to one of our experts today