It's technology and sometimes it goes wrong, that's just the way it is, but we're here to help you when it does. Our aim is to get your signage back up and running as quick as possible with a reliable solution that will keep it running in tip top condition.
We offer a wide range of additional support and maintenance facilities including extended hardware warranties, advanced swap out warranties, on site engineer services, remote device management and telephone software support.
With every solution, we offer an annual support and maintenance support level agreement. This is our commitment to customers to get their signage back up and running should any technical issues arise. You'll know exactly what to expect from our support team and when you can expect help.
"Eclipse Digital Media from Day 1, have continued to provide a high level of support for the department. If we had any questions they were always on hand either on the phone or by e-mail to help. The team have continued to provide us with a high level of support including site visits to update us as needed"
Rob Ferrin M.A., Head of Media, University of Winchester Catering Department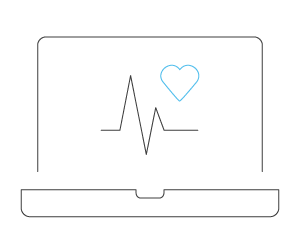 ADVANCED MONITORING & MAINTENANCE
---
Our Advanced Monitoring and Maintenance (AMM) service for ONELAN digital signage hardware, allows us to interactively monitor, troubleshoot and quickly support any issues that may occur on those devices. Like guardians watching over your signage network, we can deal with most alerts with before you even notice any issues arising. The sensible way to proactively manage your professional ONELAN digital signage network.
Speak to one of our experts today