Product Description
Annual license for embed, the cloud based digital signage software with optional analytics upgrade. This quick to learn and powerful to use software gives users the power to publish content to an unlimited number of registered and compatible devices. Multi zoned, multi page layouts can show simple text and media as well as a selection of free widgets and plugins, for more engaging content. Being cloud based and compatible with a number of different hardware options, it couldn't be easier to keep your content fresh and up-to-date.
There are hundreds of uses for this digital signage software including video and LED walls, tablets, AIO/SoC commercial screens or touch displays.
Supported Platforms & Content
---
Hardware
Android
BrightSign
ChromeOS
iOS
LG WebOS for Signage
MacOS
ONELAN
Samsung Tizen Smart Signage Platforms (SSSP)
Windows
Media + Widgets
Text with custom fonts
Images and videos
URLs + custom HTML files
RSS + scrolling text
Social news feeds
Twitter + YouTube
IPTV + HDMI Input Source
Time, date and weather feeds
Train and bus timetables
TFL tube status
Plugins
Dynamic Data (Excel, CSV, JSON, XML, Tabular Webpage)
External Communications (RS232 and TCP)
Restricted Browser (allow / block domains)
Forms
Room Booking (with Office 365 Business Sync)
Content Design
---
Using the 'simple to use' WYSIWYG layout builder, content is designed in front of your very eyes. Your content is designed as layouts, which entail pages, zones and playlist items. Every layout can be made up of as many pages as you wish, where every page is made up of zones that display your playlist items, whether they be text, media, widgets or plugins. The layout builder optimises your layouts for every resolution and orientation to ensure your content looks great on any device and streamline your digital signage process.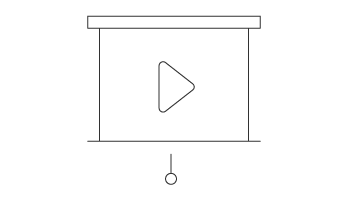 Distribute Content
---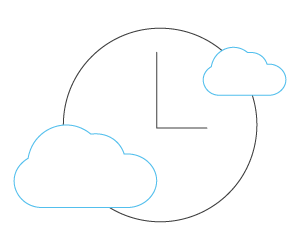 To distribute your content, layouts get published to the device via a channel. You can publish single or multiple layouts to a channel and then each channel to a single or multiple devices. Schedules can also be used to schedule different layouts to show according to the date, days of the week and time.
Analytics
---
Add the analytics upgrade to your annual licence and gain access to device, content and interactivity insights to help you improve your digital signage. Device analytics will help you identify any troublesome device by tracking the online/ offline status of the device. Proof of play through the content analytics will show how often each playlist item was seen by your audience and identify if the content had the intended impact. Finally, if you have touch content you can view every interaction made by the user to follow their journey throughout their session.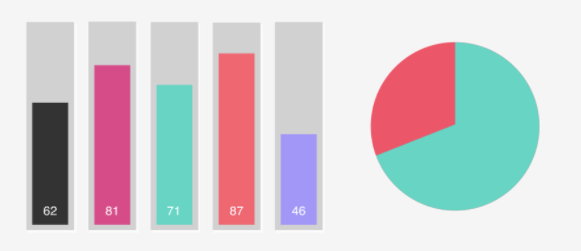 Try before you buy!
---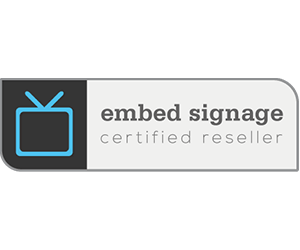 embed
offers a free 28 day trial, with no credit card needed, to give you full access to all the features that include:
Easy to use online dashboard with a fresh, simple UI.
Variety of supported operating systems.
WYSIWYG layout builder to create powerful and engaging content.
Advanced scheduling that allows content to be shown depending on rules set for day, date, time, tags and weather amongst others.
Enhance content with plugins and widgets at no additional cost.
Plus much, much more…
Download PDF
---
embed overview PDF