DIGITAL SIGNAGE IN EDUCATION
Digital Signage is helping change the way in which educational facilities communicate – it allows schools, colleges and universities to reach their students and staff with up to date, consistent and relevant messages, instantly.
Universities, primary schools, secondary schools, night schools, colleges and any other education facility can use digital signage in a variety of ways including:
Digital Notice Boards are a great way to communicate with students and visitors alike. Display a wide range of media including live data feeds from Twitter, images, videos and much more. Perfect for keeping viewers informed about all the latest developments on campus. Interested?
PRESENTATION SIGNAGE HYBRID DISPLAY
---
With the Hybrid Presentation Signage Displays, display important information and branding at all times whilst displaying additional content via a HDMI input from a laptop or similar device. Simple plug and play design. Interested?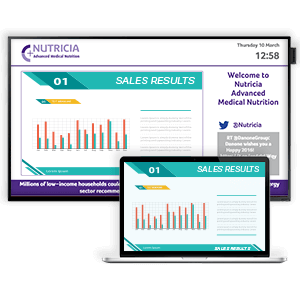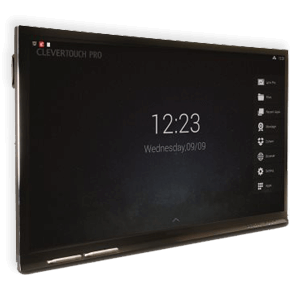 CLEVERTOUCH INTERACTIVE TOUCHSCREENS
---
Take a step into the modern classroom with Clevertouch interactive touchscreens. Keep students engaged with interactive displays available up to 84″, 4K resolution and range of applications. Innovate. Educate. Clevertouch. Interested?
Get engaging content onto your signage with IPTV servers and HD encoders. Receive live TV channels and deliver them across your network (IPTV) or broadcast your own live content from cameras, media players and other sources using HD Encoders. Interested?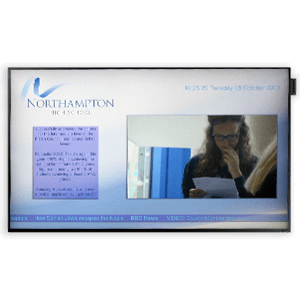 Digital meeting room signs are a great way to manage multiple meeting or study rooms. Display availability outside each room via a digital room sign that can be automatically updated using online calendars or integrating with various calendars such as Office 365, Exchange, Opera and Delphi.
Help Staff, Students and Visitors get to where they need to be with Digital Wayfinding. Interactive or static layouts can both be extremely effective in displaying location information, creating an engaging and informative experience for the user. Interested?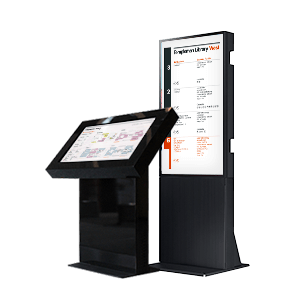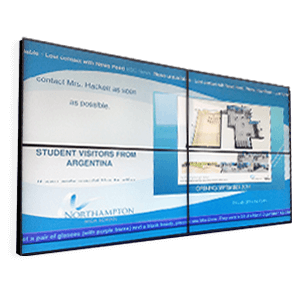 When one displays not big enough, make an impact with our commercial grade video wall solution. 'Wow' Students and Visitors with potentially an huge number of commercial grade displays or tiles that can be combined to create the ultimate video wall. Interested?
ALLERGY INFORMATION BOARDS
---
EU Regulations now require allergy information to be shown with any food that is sold. Digital Allergy Information Boards make it simple, with the ability to update multiple screens with an Excel spreadsheet. Both Standard and Interactive (touch-screen) options are available.
SEE WHAT OTHERS ARE DOING
Speak to one of our experts today