Digital Menu Boards are constantly evolving and there are many beneficial digital menu board solutions available to suit almost every restaurant, cafe, coffee shop, take away, pub and all other food outlets. Eclipse Digital Media have been working hard to pull together a comprehensive guide of suitable digital menu board solutions from the independent store right the way to a multi-location global franchise.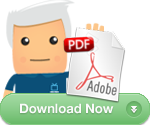 The Digital Menu Boards Guide 2013 details the various options Eclipse Digital Media offer and provides you a direct comparison of the options available so you can to weigh up your options.
If you are considering implementing a digital menu board solution for your food outlet, download our Digital Menu Board Guide first to discover the options that could be suitable for you.