"Can we use the TVs we already have for Digital Signage?" We get asked this a lot.
For the most part, the simple answer is yes. With an accompanying external media player such as the Intel Compute Stick or a ONELAN Media Player, almost any screen can be turned into a Digital Sign. However there is a significant difference between a consumer TV (one you and I would buy for home) and a commercial grade digital signage display – this post will help you understand the primary differences and why using commercial grade is the best option for professional digital signage.
First thing's first: A commercial display is NOT a TV. It is a professional grade monitor used for displaying content in a professional commercial environment.
Second thing to note is that Eclipse Digital Media will only recommend the use of commercial grade screens for digital signage projects… and below we've outlined why:
Key Reasons To Use Commercial Displays for Digital Signage – not Consumer TVs.
Built for long, continuous operation (16/7 to 24/7)
Large variety of brightness rating available
On / off scheduling functionality
Disable sleep mode
Enhanced manufacturer warranty
Screen burn protection
Higher operating temperature threshold
Landscape and Portrait orientation
Ultra slim bezel video wall options
Touch overlay options
Built in Media Player options
Below are the listed benefits in more detail.
Longer continuous operation
Most Commercial displays are built for 24/7/365 operation with higher quality and more durable parts. Commercial screens are designed to last longer than consumer T.V's, even with the increased hours of operation.
Brightness
Consumer displays are typically set around 250 nits brightness. This makes them difficult to view in bright environments and absolutely pointless in direct sunlight used as a window display. Specific commercial displays are designed for high-bright conditions with brightness ratings of up to from 700 (for bright internal areas) up to 3000 nits (for window and outdoor environments). These displays also pack a punch with wide viewing angles and high contrast ratings; giving you a reliable professional display to suit the installation environment.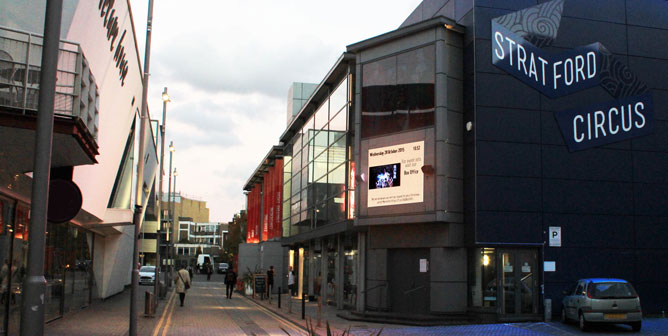 Power on / off Scheduling
Most commercial displays can be scheduled to turn on and off automatically reducing the need for human intervention. Using the commercial screen power on / off schedules, critically ensures your signage is actually turned on rather than leaving it to someone to turn on manually each day.
Sleep mode
No need to worry about loss of sales or custom due to your display going to sleep after a certain amount of time. Commercial displays can be configured to always stay on and only turn off only when you physically need to do so. Consumer TVs typically do not have the ability to disable sleep mode as this is a default preventative measure to ensure the displays are not left on for prolonged periods when in an idle state.
Enhanced Warranty
Unlike the typical one year manufacturer warranty that comes with all consumer displays, the majority of commercial displays with 3 year on site warranty. Did you also know that if you were to use a consumer TV for professional or commercial use, the warranty becomes void or limited? Many manufacturers of commercial grade displays provide a 24 hour on site replacement service for hardware failures under warranty – just another benefit to choosing commercial over consumer TVs.
Still not convinced that commercial displays are worth paying more for than consumer TVs? Ok, we'll continue…
Orientation
Most commercial signage displays can be used in both landscape and portrait orientations. Components within consumer TVs are specifically designed to be used in Landscape oreintation only. Also, many commercial displays have near symmetrical bezels specifically for aesthetics when mounted in portrait, not like a consumer tv simply turned on it's side.

Screen burn protection
Anti-burn and cooling features on commercial screens mean there is no need to worry about static content being on your screen for too long and causing permanent burn damage.
Touch Overlay
Some commercial displays come with ability to add a touch overlay, avoiding the need to purchase a whole new screen at a later date. This added feature makes a cost effective solution for turning a professional display into a touch device, greatly increasing its functionality. We're yet to see a touch consumer TV (although it's doesn't look too far away)
Videowalls
If you want to make one big display from many smaller displays, you're going to need commercial grade, video wall displays. These type of displays are designed with ultra thin bezels making them ideal for a near-seamless video wall. Another option for large video walls are LED panels that fit together to make as large a display as required- the sort that is used for outdoor advertising or around football pitches.

Built in Media Player
Displays such as Samsung's Smart Signage Platform have built in media players and are suitable for most types of content playback, evading the need for an external media player. This does not only save space but makes for a cost effective solution. Even by using a cheaper consumer TV, there is still a need for an external device to deliver the content which can be add up.
As you can see, commercial grade displays are not t.v's – they are a professional monitor used specifically for professional digital signage projects.
Can your business afford to miss out on the benefits of commercial grade?
If you're thinking about upgrading your displays, TVs or starting a fresh digital signage project, please contact us so we can work with you to recommend and specify the right digital displays for your project.
Are there any other reasons you can think of to choose commercial displays over consumer TVs? Share your views in the comments below.