Product Description
The 7th/6th Generation Intel Core processor based SI-626 is a slim digital signage player with AMD Radeon E8860 graphics, Windows 10 operating system and six HDMI outputs. It is built specifically for multi-screen video walls, as it supports upto 6 displays (HDMI 1.4) with independent audio and ultra high resolution. It integrates EDID emulation and bezel adjustment and iBASE's iSMART technology featuring power on/ off scheduling and intelligent OS recovery reducing maintenance costs and enhances system stability.
Built-in EDID Emulation
---
The SI-626 boasts six HDMI outputs supporting ultra high resolution. Each output also includes hardware EDID emulation meaning if one screen goes down / output is removed, the other outputs remain unaltered. This avoids any unwanted squashing / convergence of content being displayed.
iSMART Technology
---
iSMART is a unique technology that iBASE created for protecting and enabling systems. iSMART provides various options via the BIOS such as automatic power on/off scheduling (shutdown and autostart OS), power failure detection and temperature monitoring to reduce downtime and save power.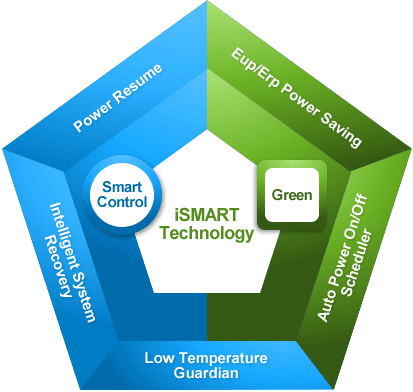 Optional Digital Signage Software
---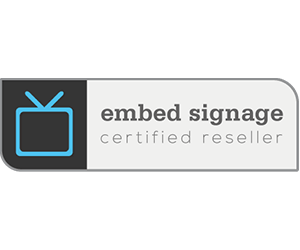 Use this device with
embed signage
to maximise the features of the unit for Digital Signage running Windows OS.
Features include:
Multi-output support, perfect for video walls, menu boards and other multi-screen applications
Live streams via YouTube and IPTV supported
Customise position and dimension of content playback, ideal for LED walls
Run software in Kiosk mode to 'lock down' device
RS232 support for triggering content
Download PDF
---
SI-626 Datasheet
Buying bulk?
---
For the best prices give us a call on: +44 (0)8450 944 954