Product Description
Innovative Video Wall Player
---
SI-60E comes with IBASE Multiple-Display Matrix Technology offering flexible Video Wall configuration and resolution settings, hardware EDID simulation and bezel adjustment features (horizontal and vertical between desktops). It can be used in a variety of screen configurations supporting real 8K/12K resolution with dual CPU and GPU accelerator performance.
Maximum resolutions supported:
8 x 1 configuration @ 15360 x 1200
4 x 2 configuration @ 7680 x 4800
6 x 2 configuration @ 11520 x 2400
4 x 3 configuration @ 7680 x 3600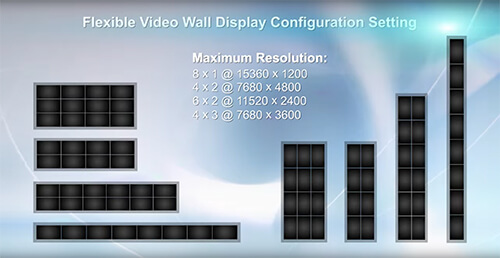 Built-in EDID Simulation
---
The SI-60E boasts twelve HDMI outputs supporting up to 12K resolution. Each output also includes hardware EDID simulation meaning if one screen goes down / output is removed, the other outputs remain unaltered. This avoids any unwanted squashing / convergence of content being displayed.
iSMART Technology
---
iSMART is a unique technology that iBASE created for protecting and enabling systems. iSMART provides various options via the BIOS such as automatic power on/off scheduling (shutdown and autostart OS), power failure detection and temperature monitoring to reduce downtime and save power.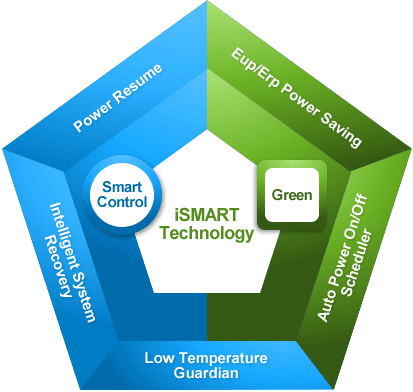 Optional Digital Signage Software
---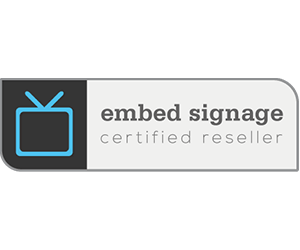 Use this device with
embed signage
to maximise the features of the unit for Digital Signage running Windows OS.
Features include:
Multi-output support, perfect for video walls, menu boards and other multi-screen applications
Live streams via YouTube and IPTV supported
Customise position and dimension of content playback, ideal for LED walls
Run software in Kiosk mode to 'lock down' device
RS232 support for triggering content
Download PDF
---
iBASE SI-60E Datasheet PDF
Buying bulk?
---
For the best prices give us a call on: +44 (0)8450 944 954