Product Description
The battery powered a-board gives you upto 14 hours run time and with fixed rugged castors, is easily moved by one person, then locked into place. The internal HD Android media player allows content to be uploaded and updated remotely using embed signage, a cloud based digital signage software, or manually using a USB stick.
Built for purpose
---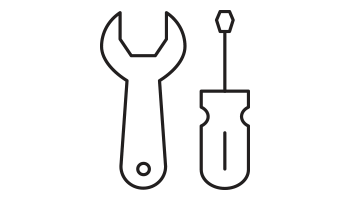 The commercial grade components, including the high bright LCD panel with a lifespan of over 70,000 hours, ensure this product is built for purpose. The battery life, once fully charged, lasts upto 14 hours and with the fixed castors allow it to be fully portable by one person.
Outdoor
---
The lightweight enclosure has an IP65 rating, which keeps out all airborne swarf, dust and water. The 700nit LCD panel sunlight readable and is protected by the tempered glass front, whilst the rugged castors allow it to be easily moved by one person and the secure looking bar will lock the board into place. The commercial grade slimline lithium-polymer battery is integrated and gives you over 14 hours running time, whilst the charge level indicator tells you exactly how much charge you have left.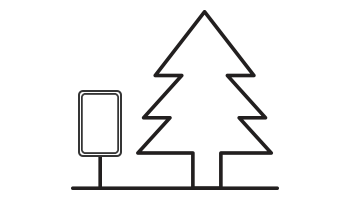 Plug & Play
---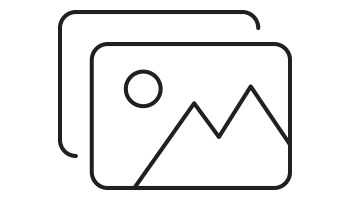 The built in HD Android media player allows you to update your content using a USB stick. Load your images and videos onto a USB stick then insert it into the display, which will copy the files and store them on its internal flash memory. Once the USB stick has been removed it will start playing your media full screen on a continuous loop.
Additional Digital Signage Software
---
embed signage cloud based digital signage software
lets users take control of their Digital Signage content. Software features include:
Create powerful and engaging content via the 'WYSIWYG' editor.
Schedule content to play at under criteria such as day, date, time, tags and weather
Manage devices via an easy to use online dashboard
Enhance content with plugins and widgets such as weather, twitter and rss feeds at no additional cost.
And much, much more…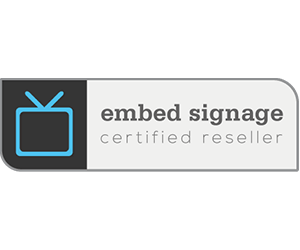 Download PDF
---
OAB43HD7 overview PDF
OAB43AHD7 technical drawing