CLIENT
The University of Winchester has been providing excellence for education for over 175 years and currently has nearly 7,500 students enrolled.
The University of Winchester's Catering Department provides a healthy sustainable lifestyle for students, whilst maintaining excellent customer service and of course value for money. It caters for students, staff and for the general public as part of its conferencing services through it's eight outlets on campus.
ASSESS
The University of Winchester catering department were looking at ways of delivering allergy information to their students for their food outlets. They were seeking modern ways to engage with their students and staff, as well as providing critical information about the allergens as required by EU law.
"The primary objective for us was to increase the availability of crucial information that staff and students of the university require. This information includes vital detail regarding the allergen information of each of dishes on our daily rotating menu." – Rob Ferrin, University of Winchester
Allergy Information Boards Plugin
Components
Eclipse Digital Media supplied and installed a 32″ ELO Touch Display with integrated PC paired with embed signage digital signage software license and the embed signage Allergy Information Board plugin.
The Solution
This solution provides University of Winchester with an interactive display that is fast becoming the expected method of information discovery in western society. It also gives the University a scalable marketing tool to deliver not only the allergen information for menus but to run marketing messaging and promotions alongside. The University have the opportunity to redesign and edit their content by adding or removing pages of interactive content as they need to and scheduling content to change at critical times, for example on international student open days.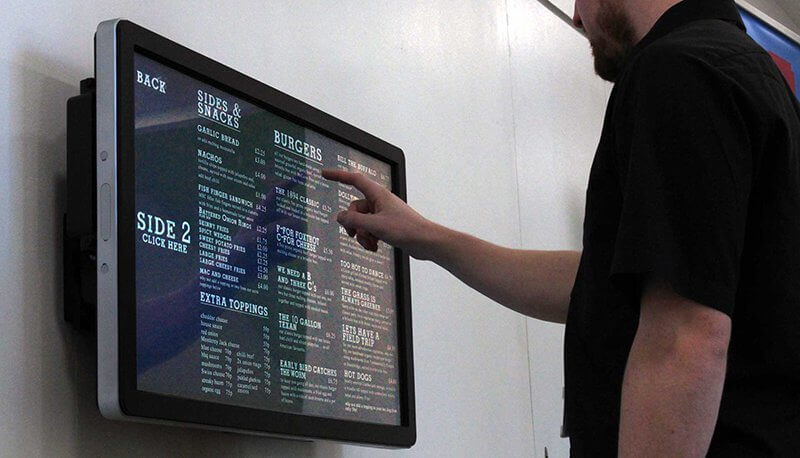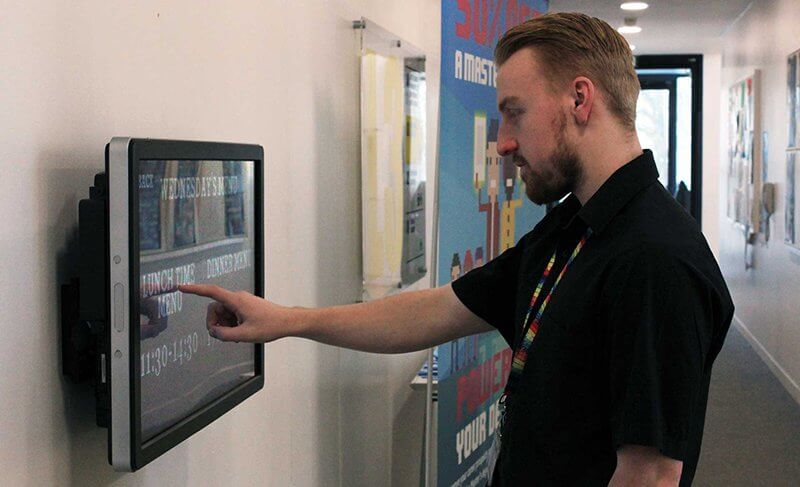 "The digital signage has been successful in terms of being able to provide services beyond our initial goals. The ability to use the digital signage as a marketing tool far exceeds how we had initially hoped to use the equipment and software."
Rob Ferrin M.A., Head of Media, University of Winchester Catering Department
RESULTS
With the first unit being so successful and exceeding the universities expectations, they will be aiming to implement more digital signage solutions for their outlets over the years ahead.
+ Allergy Information Board
+ Eye-Catching Marketing Tool
+ Easy to Use System
+ One Happy Customer
"Eclipse Digital Media from Day 1, have continued to provide a high level of support for the department. If we had any questions they were always on hand either on the phone or by e-mail to help. The team have continued to provide us with a high level of support including site visits to update us as needed"
Rob Ferrin M.A., Head of Media, University of Winchester Catering Department
DON'T JUST TAKE OUR WORD FOR IT.
Speak to one of our experts today