CLIENT
THE FED is a charity based in Prestwich, Manchester that was founded in December 2009, following a merger of THE FED and HEATHLANDS VILLAGE.
THE FED is a leading provider of advice, support and care for Jewish People living in Greater Manchester with a a keen focus on the creation and delivery of an outstanding range of health and social care services for people of all ages. THE FED's services include; HEATHLANDS VILLAGE care home, children & family social care, adult services including mental health care, cancer support and hospitality services.
ASSESS
THE FED wanted a simple to use digital communication tool capable of showing various information throughout the day, at various locations on their premises.
They needed to be able to show a variety of media content types and schedule information to appear in the relevant areas at specified times of the day. Another requirement was to assign various users to be able to update the content instead of just one main admin user.
The Solution
After reviewing a range of solutions, THE FED selected Eclipse Digital who supplied a range of Samsung Smart Signage Platform D Series Displays with WiFi powered by the online, cloud based digital signage software; embedsignage.com. This solution provides THE FED with the ability to create multi zone, multi media content and deliver this directly to each display, individually, at any specified time.
Conditional Play
Making use of the scheduling functionality and conditional play items, THE FED have complete control over exactly what content is displayed on which display at any given time, providing them the content flexibility desired.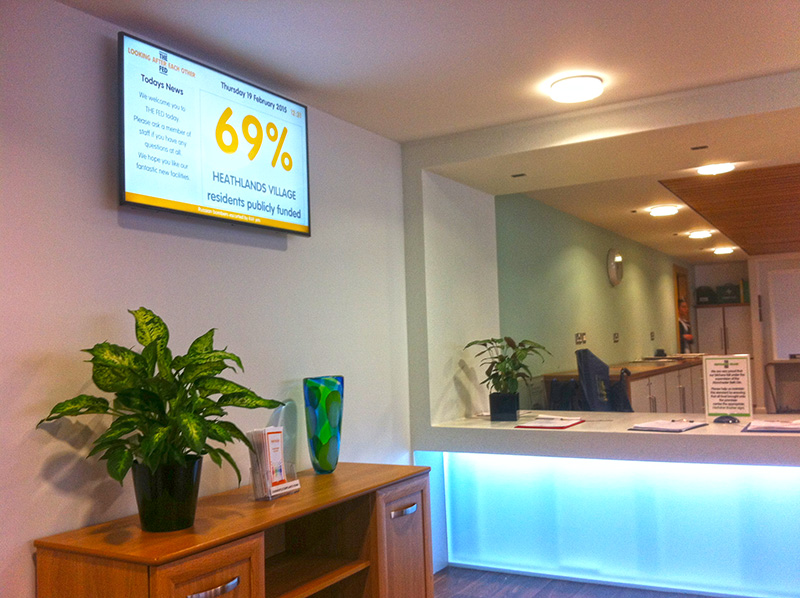 "It's been great dealing with Eclipse Digital. From the start we felt well supported as we developed a totally new area of communication. They followed our brief; were really approachable and their digital signage software is simple to use for anyone with a modicum of IT skills. We also like the fact that they are constantly developing embedsignage.com so that there will be add-on features we can take advantage of moving forward"
Joyce Khan, Marketing Manager, THE FED
RESULTS
+ Eye-Catching Communication Tool
+ Easy to Use System
+ One Happy Customer
DON'T JUST TAKE OUR WORD FOR IT.
Speak to one of our experts today