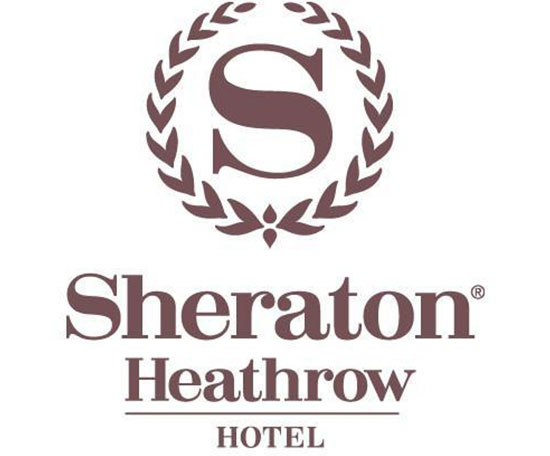 SHERATON SKYLINE HOTEL LONDON HEATHROW
CLIENT
The Sheraton Skyline Hotel at London Heathrow is a 4 Star hotel with 350 guest rooms including Club rooms and is part of the Starwood Hotels and Resorts.
The hotel also boasts an 18-room conference centre that offers an range of services. This conference centre hosts daily business meetings, conferences and corporate events and is one of the key features of the hotel and continues to be a popular choice for businesses.
ASSESS
Sheraton Skyline were looking for a cost effective way to update their methods of communicating their conference centre room booking information to the public each day. They requested the software be very easy to use and to be able to make changes very quickly and they also wanted to replace their out-dated existing screens with new professional grade displays.
Cloud Based Solution
Eclipse Digital Media provided a cloud based digital signage software solution to meet Sheraton Skyline's requirements. Using embedsignage.com it was possible to install a number of Android based digital signage media players and connect them to the existing totems and wall mounted displays, together with the installation of two new professional grade screens for the conference centre.
Excel Updating
The media players are connected using WiFi and managed by the cloud based digital signage software. The conference centre displays (located in the lobby concierge and the Conference Centre main desk) display content that is updated directly from an Excel spreadsheet. A user role was created providing access to only be able to update the Excel spreadsheet data on embedsignage.com providing the conference centre the ability to change the information quickly without being able to edit any of the other displays content.
Time Saving
This solutions provides Sheraton Skyline with the ability to update any content on any of the screens from a central location saving them time. It also provides them with advanced scheduling functionality in order to preschedule content to play at various times throughout the week, meaning they can show the right content, in the right place at the right time.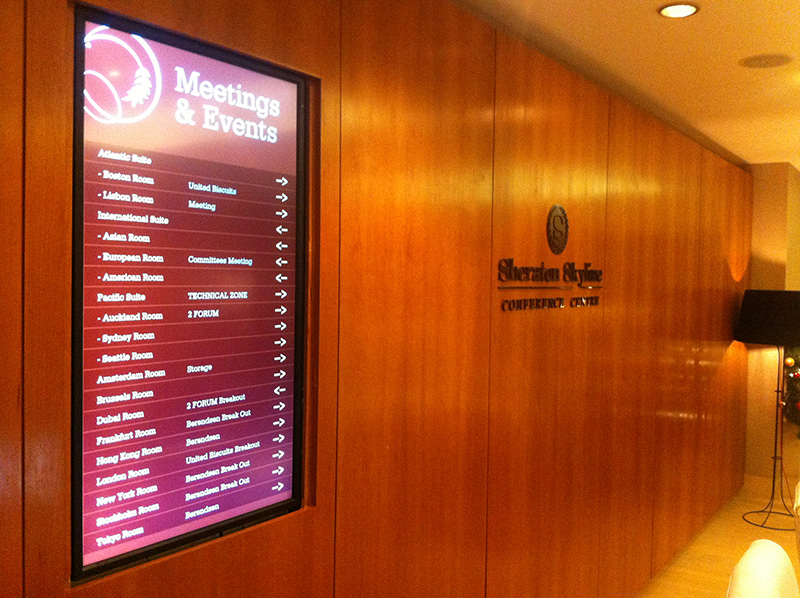 RESULTS
+ Eye-Catching Communication Tool
+ Easy to Update System
+ User Permissions Implemented
+ One Happy Customer
DON'T JUST TAKE OUR WORD FOR IT.
Speak to one of our experts today