 CLIENT BACKGROUND
Portsmouth has a rich maritime heritage and has been known for its naval links and ocean going trade for centuries, with Portsmouth International Port being in operation since 1976.
Owned and operated by Portsmouth City Council, the port initially offered a single route to France. It is now known as Britain's Best Connected Port with more destinations than any other port in the UK, and an estimated annual footfall of two million passengers and over 250,000 units of freight.
Eclipse Digital Media came through a comprehensive tender process, in which they were selected to undertake the entire project, beating off competition from a nationwide selection of other AV specialists.
REQUIREMENTS
"The purpose of updating our digital signage was to enable more efficiency and be able to share more effective information to our passengers, beyond our standard arrival and departure schedules."
– Joe Jordan, Duty port operations manager, Portsmouth International Port
"Eclipse Digital Media were a dream to work with and adhered to our strict arrival & departure schedules to ensure there were no disruptions to our services."
Joe Jordan, Duty port operations manager, Portsmouth International Port.
Video Walls
A video wall consisting of 9 x 55″ video wall screens is the main attraction as you walk through the terminal doors. Video wall screens were also used for 5×1 and 3×1 configurations above the check in desks and kiosks. The content on the video walls is published from multi output and single media players using
embed signage
software, with the main video wall usually displaying live IPTV for passenger entertainment.
Tablet & Departure Desk
Security personnel are able to change content on the three separate departure screens from the tablet on their counter. They are able to change times, destinations, images and entire layouts on any one of the screens by simply selecting them on the tablet.
Outdoor Displays
IP65 rated outdoor displays have also been installed ensuring passengers have access to vital information at all times. A portrait display is located on the entrance to the terminal displaying travel and safety information whereas another outdoor screen, on the veranda, also shows live TV.
Internal Screens
7 additional displays are installed around the terminal, with 3 upstairs in the cafe and waiting area. A freestanding totem is located downstairs in the main terminal along with the other 3 screens, all displaying information published from
embed signage
.
IPTV
Every screen around the terminal, including the outdoor displays and the video wall, are able to show Freeview DVB-T channels as part of the digital signage. Eclipse scoped, supplied and installed an Encoded Media IPTV Server and receivers to accomplish this.
Software
embed signage
was selected to deliver the content to the displays. With the port requiring different hardware options in a variety of configurations, embed's ability to publish content to a variety of operating systems is just what was needed.
Multiple media types and features are used throughout the site, including images, videos, live data feeds, live TV and device interactions. This allows the screens to communicate, inform, entertain or educate the passengers all around the site.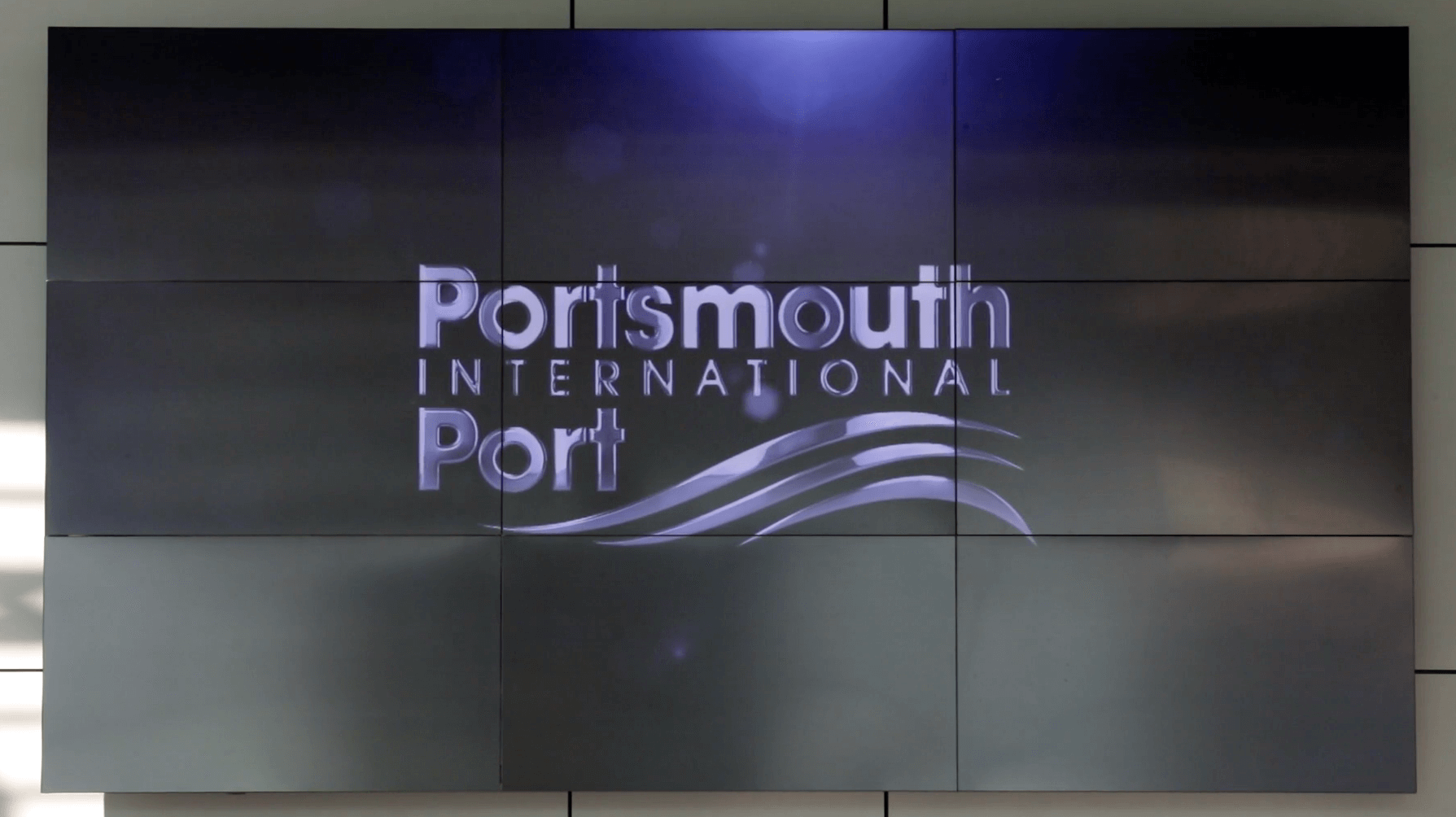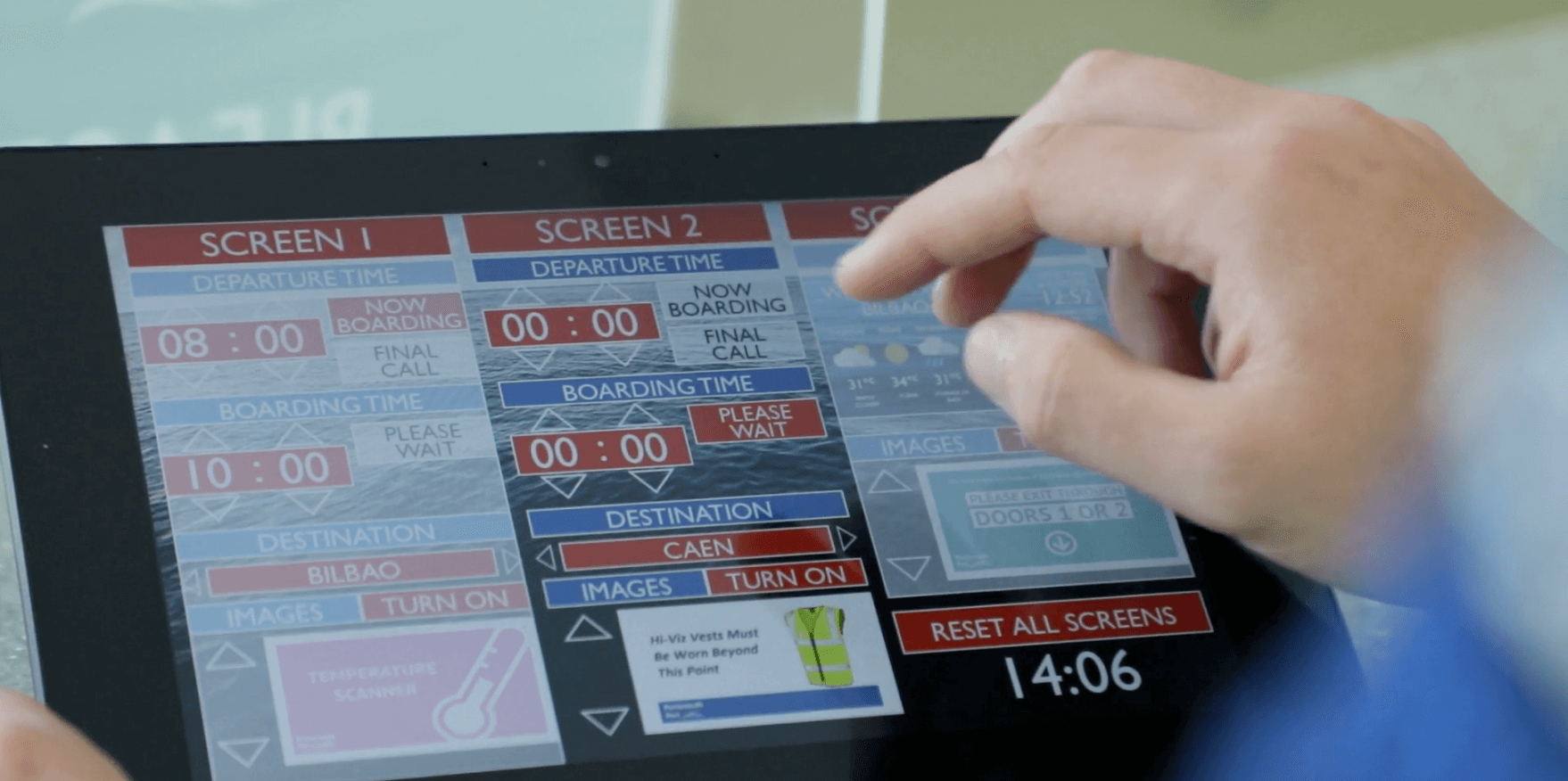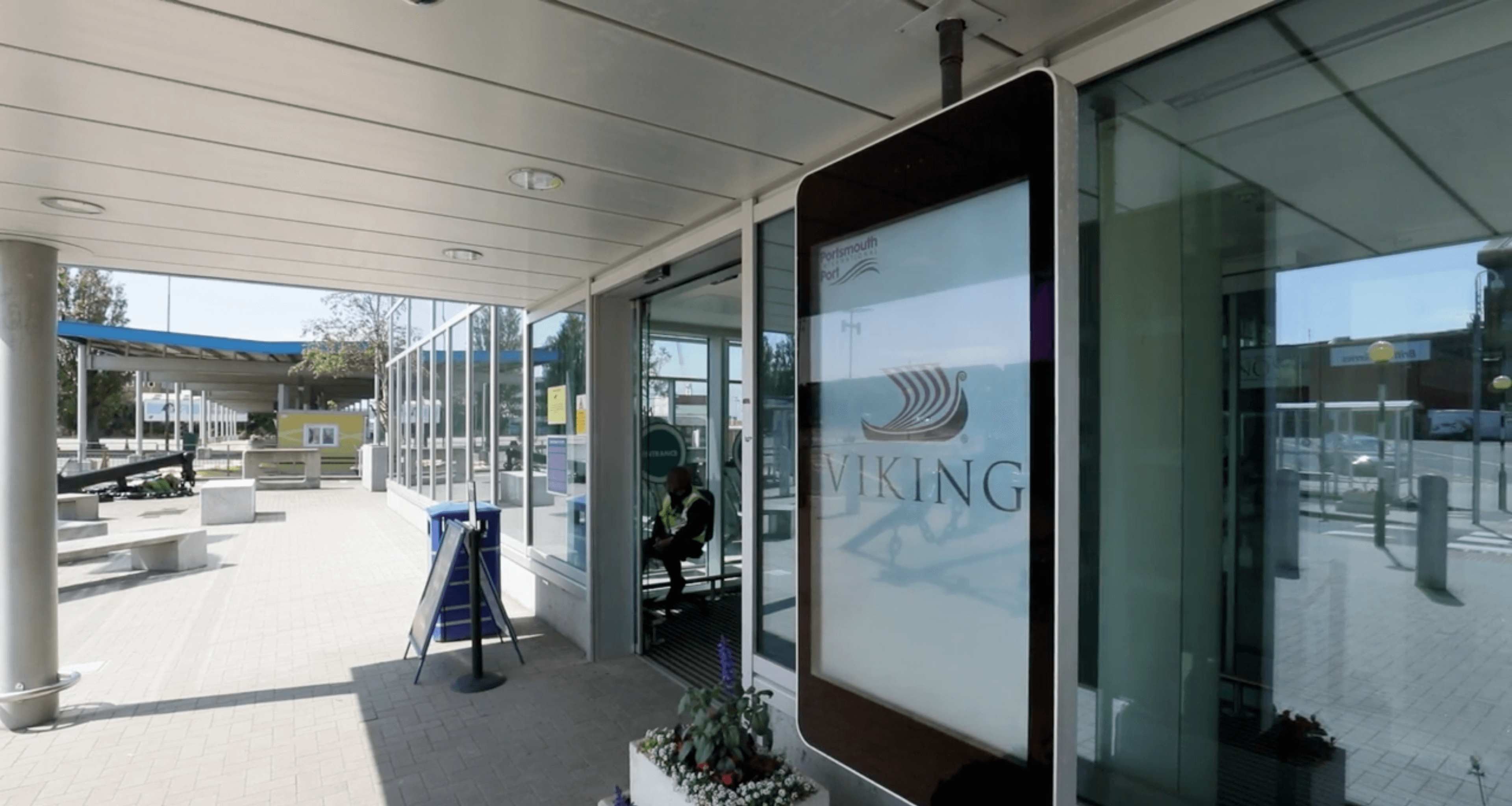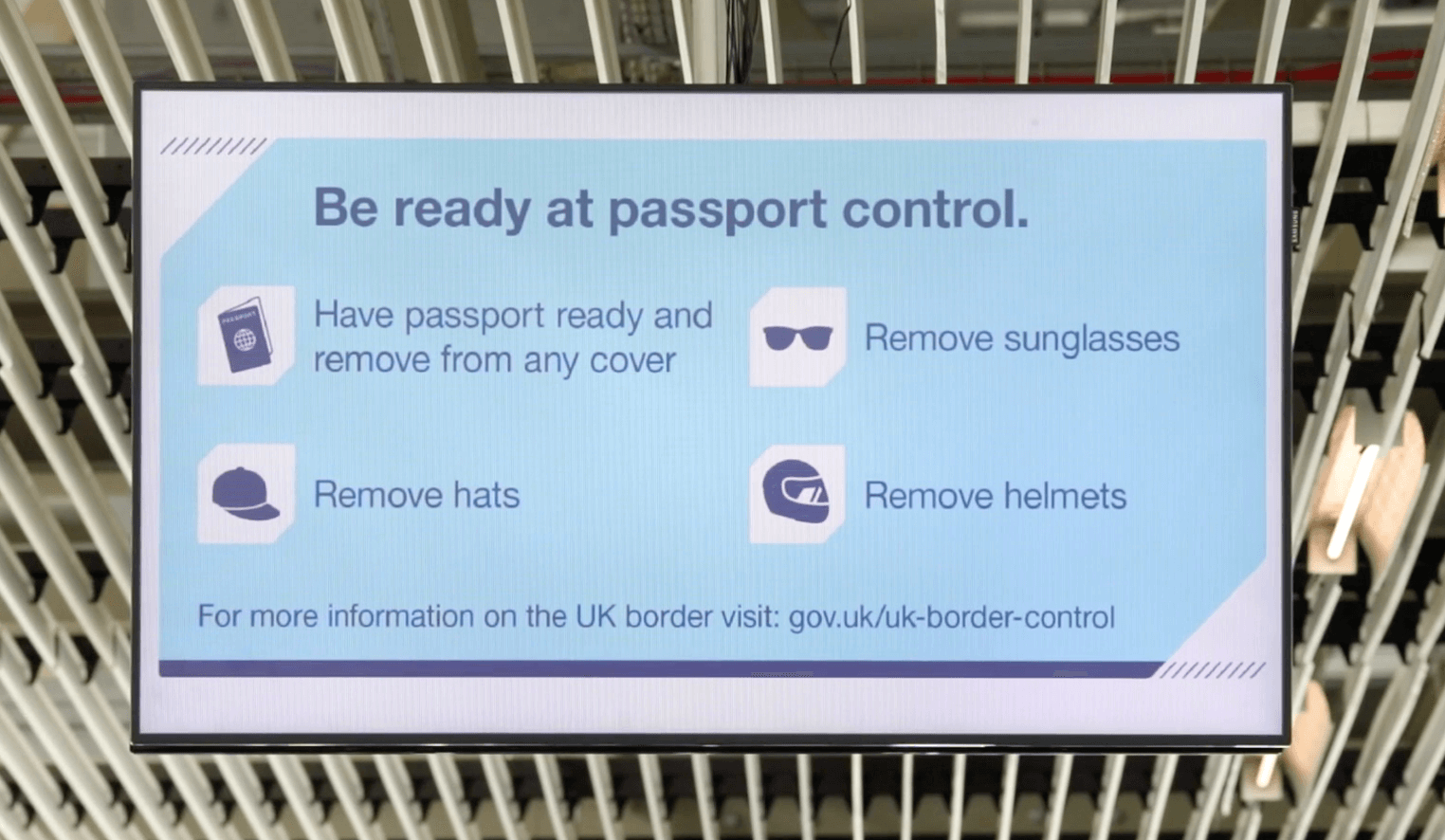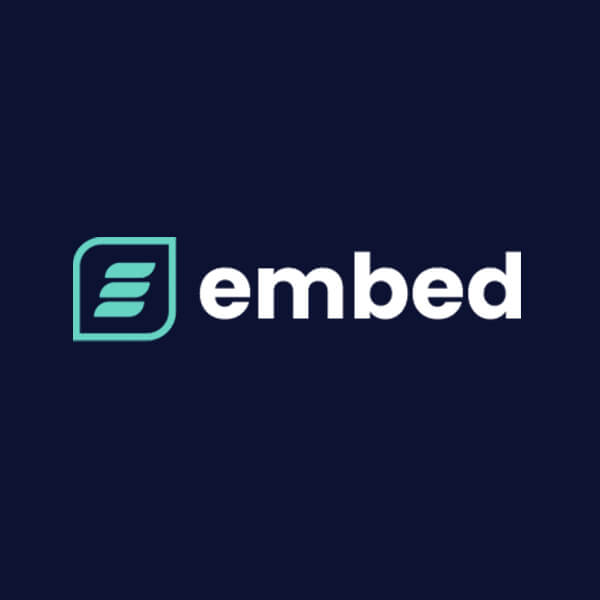 Portico
is a deep water cargo terminal, located within Portsmouth International Port, which handles sea freight from ship to shore. The site also has temperature controlled warehousing with capacity of around 11,000 pallets with each warehouse having their temperatures range from 1℃ to 20℃
Eclipse Digital Media have installed a 4.8mm pixel pitch, outdoor LED screen to inform the cargo vehicles entering the terminal. The content, whether that be general information, directions or live TV, is all controlled through embed signage.
The LED panels were mounted using a bespoke mounting solution, designed and put together by Eclipse. All power and data cables are run back to the security hut behind, so everything is controlled by security personnel.
Internally, 12 Samsung Smart Signage displays have been installed used mainly for employee communications. Using embed signage, the employee communications can also be shown alongside live TV and general information such as time, date, weather and RSS feeds.
Similar to Portsmouth International Port, an Encoded Media IPTV server and receivers were supplied and installed to deliver freeview TV across the Portico network. The main reason behind this extra was the desire to show the 2020 European Football Championships.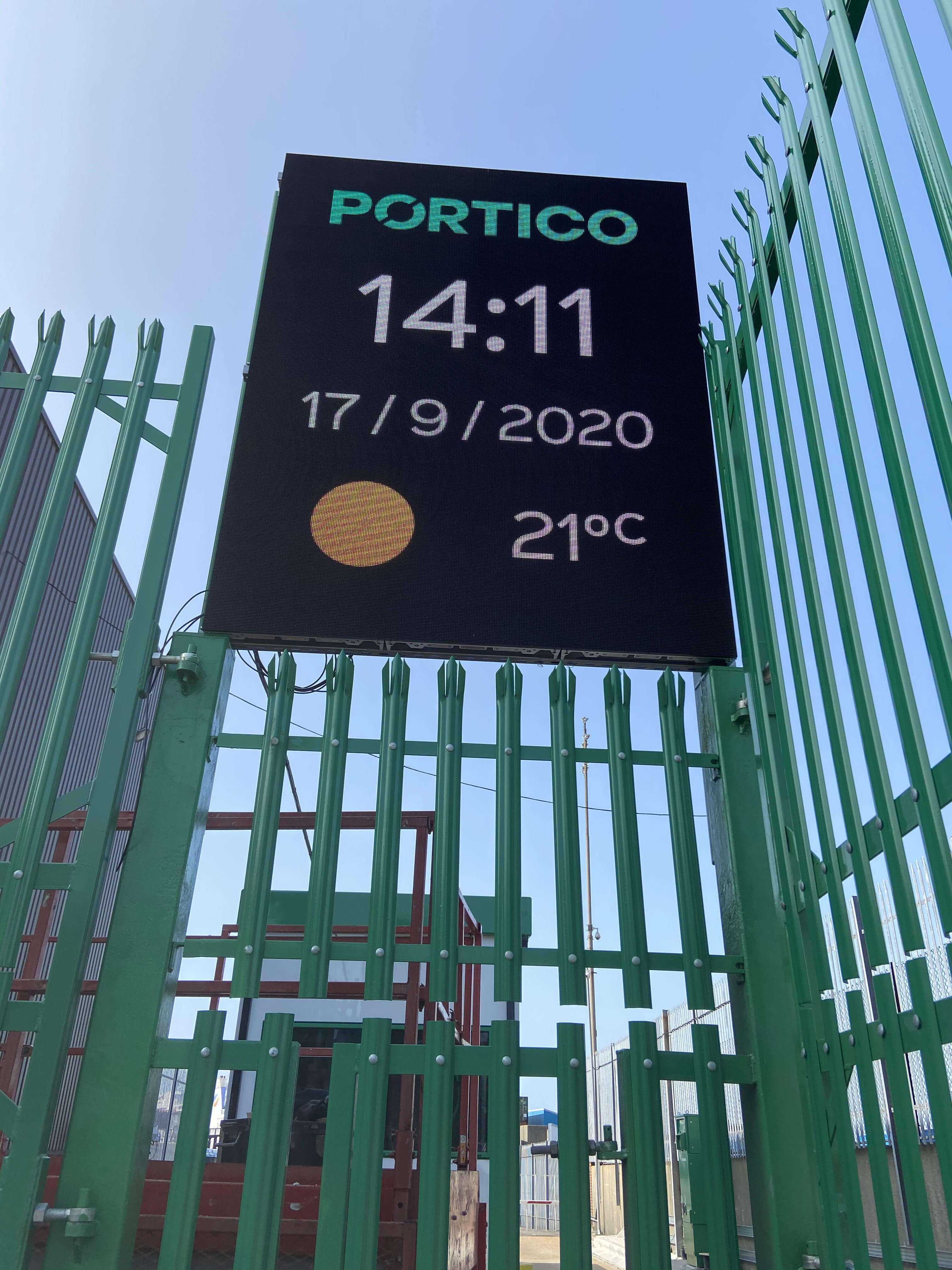 DON'T JUST TAKE OUR WORD FOR IT
Speak to one of our experts today