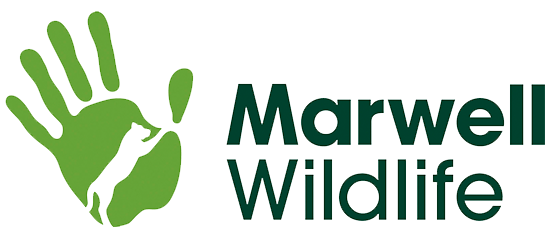 CLIENT
Marwell Zoo, (formerly Marwell Zoological Park) is a 140-acre zoo and registered charity situated at Hampshire, UK. It is home to over 170 exotic and endangered species and situated in beautiful, landscaped surroundings.
Beyond the park itself, the Marwell Wildlife charity works for international conservation, with a particular focus in Africa. The name of the park was changed from Marwell Zoological Park to Marwell Wildlife in 2009 to promote these wider activities.
ASSESS
Marwell Zoo wanted a new interactive way to engage with its visitors. They had an abundance of information they wanted to communicate to visitors and found printed media was limiting. They tasked Eclipse Digital with providing suggestions of ways to engage and communicate more effectively with the park visitors all year round.
Hardware
After evaluating various options, Eclipse Digital provided an outdoor interactive wayfinding solution. This outdoor wayfinding solution was composed by Eclipse Digital using an industry leading IP66 rated capacitive touch enclosure, from Harp Visual, a Samsung high-bright commercial grade panel and a ONELAN digital signage content management network.
Custom Enclosure
This was then built onto a beautiful timber framework from outdoor furniture and sign specialists Fitzpatrick Woolmer.
Interactive Map
The map design allows users to explore the park and touch the animal sections to discover key information about them. There are several other areas on the map to discover including, upcoming events, details on becoming a member, talks around the park and general information on where to eat, shop and the location of the facilities. All content can be updated by Marwell's in house marketing & events team providing them the flexibility required to engage with their visitors and communicate important information in an effective and simplistic manner.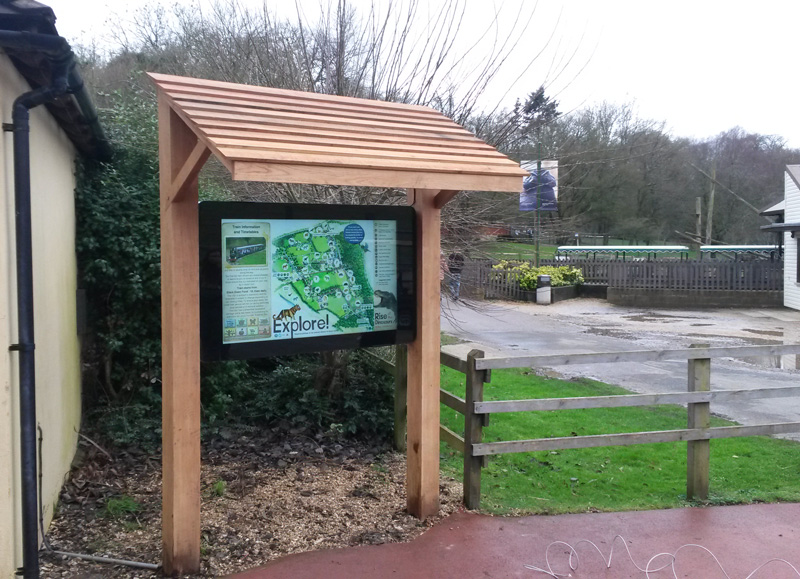 "Eclipse Digital have brought a whole new dimension to how we communicate with and provide information for our visitors… The digital map needed to be easy for all age groups to use, aesthetically pleasing, informative, interactive and easy for us to update and we have been delighted with the end product."
Becky Glenister – Event Manager, Marwell Zoo
"We currently have two units situated at the front and back of our zoo with a long term plan to install more screens in our 140 acre site. From the start the whole process has been smooth and uncomplicated and we have Eclipse Digital to thank for their highly organised professional installation and ongoing technical support. We would highly recommend their services to any potential customers."
Becky Glenister – Event Manager, Marwell Zoo
"Eclipse Digital Media Limited have done an fantastic job supplying digital signage around the park… they have been professional and extremely helpful throughout the entire process. They have provided us with valuable training, ongoing support and help in using the digital signage system, which was new to all of us involved at Marwell."
Jordan Langdon – Assistant Events Manager, Marwell Zoo
RESULTS
+ Eye-Catching Communication Tool
+ Interactive Map
+ Custom Enclosure
+ One Happy Customer
DON'T JUST TAKE OUR WORD FOR IT.
Speak to one of our experts today