RESERVA
ROOM BOOKING SYSTEM
ROOM BOOKING SOFTWARE OVERVIEW
---

This Reserva Room booking system is can either be used as standalone room signage or as part of an existing ONELAN digital signage network. It provides users with an interactive, dynamically linked calendar/timetabling system. Support for integration with Microsoft Office 365, Exchange, Scientia, Google Calendar more are also available.
Calendar & Timetable Support
Integrate an Office 365 account & Scientia Timetabling with ease. The room booking system to automatically update the room displays directly from the both systems. This two-way communication means both the in built online calendar and the intergrations will automatically update between both platforms, always ensuring the events scheduled are up to date.
The following are currently supported by Reserva:
Microsoft Exchange 2010 & 2013
Microsoft Office 365
Scientia Enterprise Reporting Database – v1.3.1, v1.3.10 and v1.3.11
Micros Opera Sales and Catering Full or Express editions –
From v4, up to and including v5.0.3
Micros Opera Readerboard export feature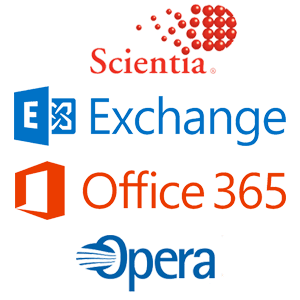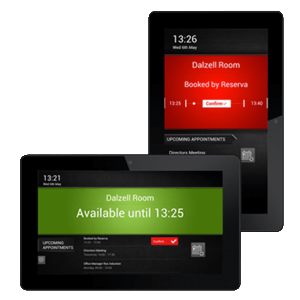 WIDE RANGE OF DISPLAY SIZES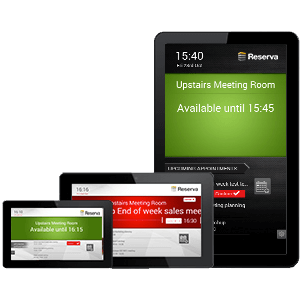 Supporting a wide range of screen sizes and power of ethernet their is an option suitable for most applications.
The following screen sizes are available:
7″, 10.1″, 15.6″ & 21.5″
CUSTOMISE THE DISPLAY DESIGNS
---
Customisation options in allowing you to add your own logo and choose your preferred background style, ensure the Room Signs blend seamlessly into your business and its environment.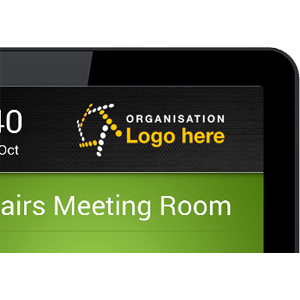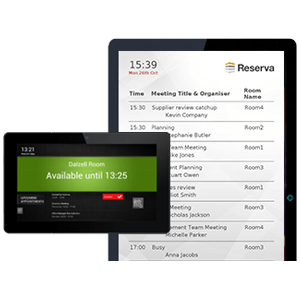 This Summary Display Solution shows upcoming reservations from a range of meeting rooms. Ideal for receptions, communal areas or beside elevators to help staff or guests find their next meeting.
Speak to one of our experts today