ClickShare is a wireless presentation and collaboration system, that allows content of your laptop, tablet or smartphone to be displayed on the large screen at the click of a button.
The ClickShare CS-100 allows up to 8 simultaneous connections, although only one connection can present at any one time, ideal for small meeting rooms.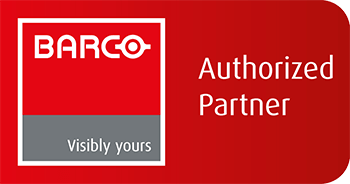 3 year warranty
£1,020.00 inc.Vat | £850.00 ex.VAT
1 CLICKSHARE BUTTON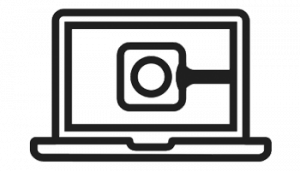 PLUG & PLAY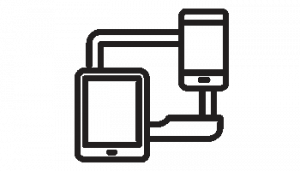 SHARE FROM LAPTOP, TABLET
OR SMARTPHONE
WIRELESS CONNECTION
TO CENTRAL SCREEN
CLICKSHARE CS-100
The CS-100 brings the Clickshare experience to small meeting and huddle rooms, where sharing content is a basic need. It is a standalone model with an HDMI output, that allows upto 8 users to connect, with one user sharing at a time.
Users simply plug the USB powered Clickshare button into their PC or Mac and click the button to get the content from their laptop on to the meeting room screen.
CLICKSHARE APP
The Clickshare App allows users to share their content from their laptop, tablet or smartphone. The apps are available for Windows, Android and iOS and can be found here.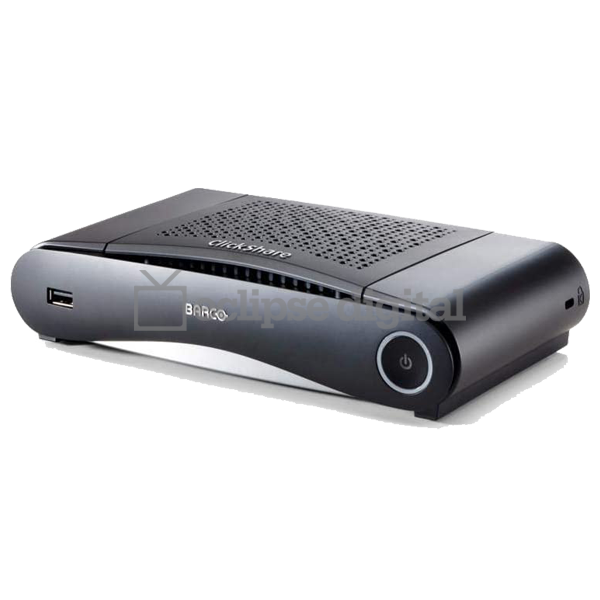 | | |
| --- | --- |
| Weight | 0.6 kg |
| Dimensions | 205 × 45 × 115 mm |
| Resolution | HD (1920×1080) |
| Connectivity | HDMI, RJ45, USB, WiFi |
| Audio input/ output | Audio socket (3.5mm) |
| Power consumption | 6 (w) |
| Operating temperature | 0°C to 40°C |
| Operating system | macOS (Catalina) 10.14, macOS (Catalina) 10.15, Windows 10 32-bit, Windows 10 64-bit, Windows 7 32-bit, Windows 7 64-bit, Windows 8 32-bit, Windows 8 64-bit |
| Certification | CE, FC |
| Reach | Adjustable with signal strength: max 30m (100ft) between Clickshare base unit & Clickshare button |
| Number of simultaneous connections | 8 |
| Number of simultaneous sources on screen | 1 |
| Clickshare app | Android 9, Android 10, iOS 11 iOS 12, iOS 13 |