DIGITAL SIGNAGE IN
LEISURE + TOURISM
The Leisure and Tourism industries have an array of uses for Digital Signage.
From breathtaking video walls, to highly immersive interactive solutions, to real-time 'sales-boosting' signage.
Below are a few of the many Digital Signage options that can be used for the Leisure & Tourism sectors.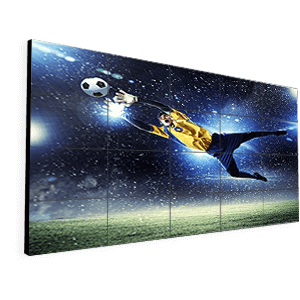 When one displays not big enough, speak to the crowd with our commercial grade video wall solution. Potentially an huge number of commercial grade displays or tiles can be combined to create you the ultimate video wall. Interested?
INTERACTIVE TOUCH DISPLAY
---
Commercial grade, all in one Touch Displays are a must-have tool for engaging with customers. Visitor information, e-Learning and on-site rules are a few of the numerous applications how Touch devices can be harnessed. Interested?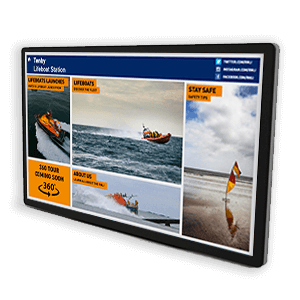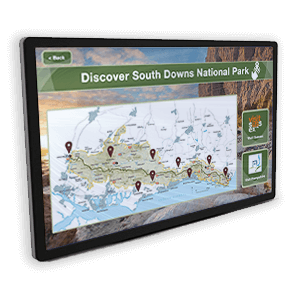 Get people where they need to be with our Digital Wayfinding solution. Interactive or static layouts can both be extremely effective in displaying location information and key events, creating an engaging and informative experience for the user. Both indoor and outdoor options are available. Interested?
Demand those extra sales with Advertising displays. Set ads to play under predefined conditions such as time, date, day or even depending on the weather! Advertising displays have proven to increase sales by up to 33%, footfall by 24% and impulse purchases by 20%!
Making them an essential for your retail environment.
Interested?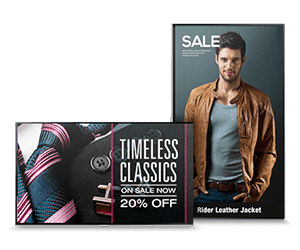 Our Cloud baised Digital Menu Board solution gives you the ability to easily edit and change content as you need. Cloud based solutions can be updated from anywhere with an internet connection, for a single locations or a whole franchise. The menu boards not only get 400% More Views but can increase sales by up to 50%! Interactive options are available.
INTERNAL COMMUNICATIONS DISPLAYS
---
Use messaging that won't end up in their junk folders using Internal Communication Displays. Promote, motivate and set targets giving viewers that extra boost throughout the day. Display live data feeds such as the news feeds, social and current company information to keep the workforce informed. Interested?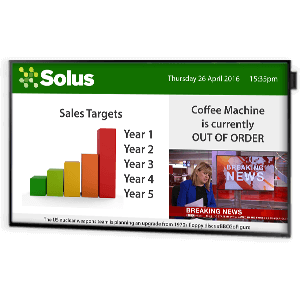 LIVE TV & ADVERTISING DISPLAY
---
Our all-in-one live TV solution is perfect for restaurants, bars and promotional areas that show live TV through a Set Top Box with a HDMI, DVI or VGA output. Display marketing material alongside your live TV to push those extra sales, promote important messaging and claim advertising revenue.
Incorporate an IPTV input to your digital signage system using Samsung's Smart Signage Platform displays. IPTV allows live video to be steamed straight into a zone so that the stream can be played alongside other important information. Interested?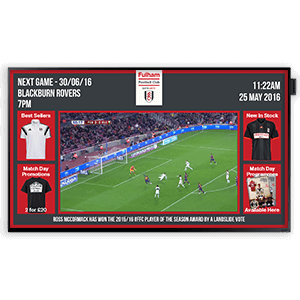 'Typos' and 'misprints' are no longer with Digital Pricing Boards. Update your pricing information with quickly and simply using an excel spreadsheet and embed signage's digital signage software plugin, dynamic data. Interested?
SEE WHAT OTHERS ARE DOING
Speak to one of our experts today