Product Description
The Samsung QM55F is a UHD display with four times the resolution of an FHD, with a non glare panel that offers flexible split screen abilities it gives a hyper-realistic viewing experience designed for any commercial environment. UHD has become the next big thing in display technology down to its ability to offer clearer text and images, giving businesses improved digital signage to engage, educate and serve their customers. Other essential features, such as flexible orientation and longer operational hours combine with UHD clarity for the ultimate commercial display.
Samsung QM55F
---
Resolution: 3840×2160 (4K UHD)
Brightness: 500 nit
Number of Colours: 16.7 million
Contrast Ratio: 4700:1
Pixel Pitch: 0.105mmx0.315mm
Operating Temperature: 0-40 degrees
Dimensions: 1235.3mm x 710.4mm x 36.8mm
High Quality
---
This model offers a hyper-realistic viewing experience with life-like images and picture quality. It delivers four times the FHD resolution across the same screen area resulting in the most accurate recreation of details possible. The text is super crisp due to the high pixel density, which also helps with the visibility of high-detail visuals, such as photos and videos. UHD offers the ability to display more information on a single screen, ultra-realistic detail which is four times the detail clarity than a FHD model.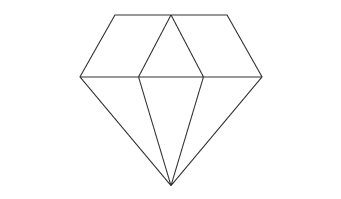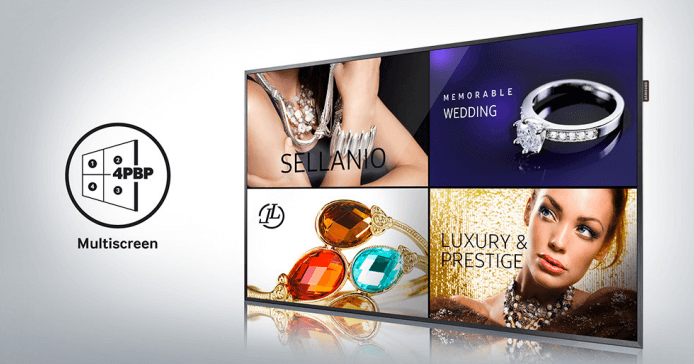 Multiscreen PiP Media
---
The Samsung QM55F can provide more information on a single screen using its flexible split screen abilities. It can display content from four separate input devices on the same screen without the need to first merge on an additional PC, meaning no third party component are needed. Various PIP and screen separation scenarios are available, meaning you have the flexibility to adjust the usual four equally separated rectangles.
Download PDF
---