Product Description
The Samsung VHR-R series are a premium video wall display with a 700nit bright panel and a razor-thin combined bezel width measuring just 0.8mm. A wide viewing angle and picture enhancement technology along with a slim & sleek design contribute to blend into any business environment.
Image clarity
---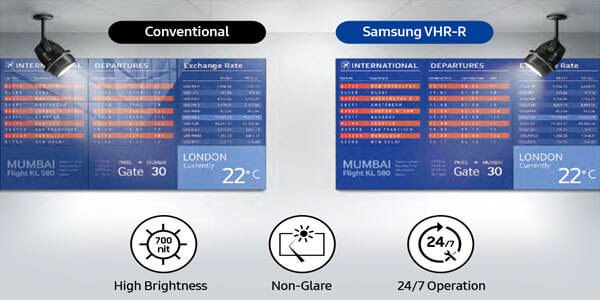 The displays non-glare panel evenly distributes light throughout the screen to optimise content presentation even under ambient lighting. The durable panel offsets backlight discrepancies while simultaneously protecting the display against heat and dust exposure.
Razor thin combined bezel
---
The Samsung VHR-R video wall panel offers a nearly invisible 0.44mm even bezel creating an exceptionally narrow-bezel of just 0.8mm combined. It produces a near-seamless picture across multiple screens without interruption.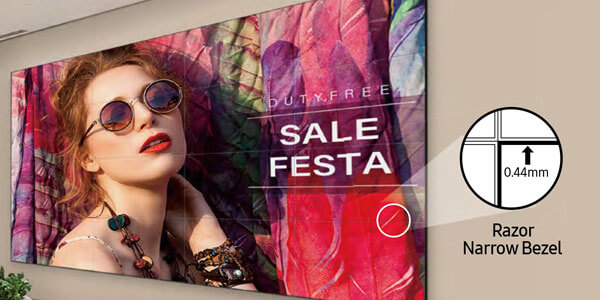 Daisy chain UHD content
---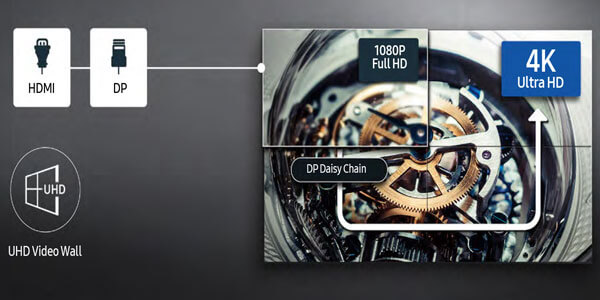 Display UHD content across multiple screens thanks to Samsungs daisy chain design utilising the DisplayPort and HDMI ports. UHD content can be distributed across multiple screens upto 5×5 without requiring an external graphics card of UDH splitters.
Download PDF
---
Samsung VHR-R overview PDF