Product Description
An interactive touchscreen display screen that delivers a professional-grade digital signage format in a slim package. With its high quality display screen and sensitive touchscreen, its prefect for any interactive digital signage project.
ELO 32″ Interactive Digital Signage Touch Display PCAP
Display Technology: Full HD 1920×1080 @ 60hz
Number of Colours: 16.7 million
Brightness: LCD Panel 500 nits; with PCAP 430
Compatibility: Windows, ONELAN, Mac OSX, ChromeOS
Multi Touch, Max. Points: 10 Point Touch
Integrated Speakers: Yes, 4x 5w stereo speakers
USB Ports: 1 Touch
Connectivity: HDMI, VGA, DisplayPort
Response Time: 8 ms
Temperature (Operating): 32F to 104F (0C to 40C)
Temperature (Storage): -4F to 140F (-20C to 60C)
Warranty: 3-year standard (Worldwide)
Built for public use
---
With a 430 nit LED panel, it's bright, high quality display is suitable for public environments. As well as the professional-grade hardware used the PCAP touchscreen is 2.8mm thick with chemically strengthened glass.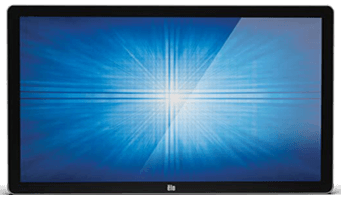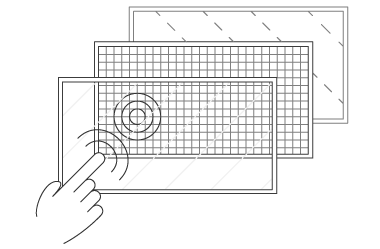 Projected Capacitive Touchscreen (PCAP)
---
With PCAP it enables the touches to be censored through a protective layer infront of the display, meaning it is more durable to public use. This touchscreen provides increased levels of reliability, long life expectancy and a unit that requires no recalibration.
Inviting and Interactive
---
State of the art HD display technology has been used in this model. A high contrast/brightness LED backlit LCD panel has been used to create a bright, high quality picture, that will invite the user closer. The user will then use the sensitive zero-bezel projected capacitive technology to enjoy a fast touchscreen experience similar to that found on mobile devices, that can enable upto ten simultaneous touches for multi user interaction.
What's in the box
HDMI Cable
USB Cable
North America power cable
EU/KR power cable
UK power cable
3.5mm audio cable
Download PDF