Product Description
Re-invent the boardroom or classroom with the the Clevertouch Pro interactive touchscreen solution. Powered by a purpose built Android operating system, makes the touchscreen simple, engaging and powerful to use.
84″ Clevertouch Pro Highlights
Screen size: 84″
Max. Resolution: 4K Ultra HD
Multi Touch, Max. Points: 10 Point Touch
Integrated Speakers: Yes
Memory: 2GB RAM
Storage: 16GB
USB Ports: 2 Lux, 1 PC
Connectivity: HDMI, VGA, CVBS, LAN
Email Out: Yes
Webcam Ready: Yes
Wi-Fi Enabled: Yes
User Interface: LUX
Warranty: 5 year on-site de/re installation warranty (UK Mainland)
Built for commercial use
Built with toughened, 4mm anti-glare safety glass, a strong, all metal bezel and a standard de-install/re-install 5 year warranty (UK mainland only).
CleverShare
---
Clevershare allows you to wireless transmit audio, video and touch from anywhere in the room. Simply plug the CleverShare into your laptop's USB port and you can show and edit your laptop's content on the Clevertouch screen. You can instantly display your desktop and control from your computer or Clever touch. 2x Clevershare Wireless Device transmitters included.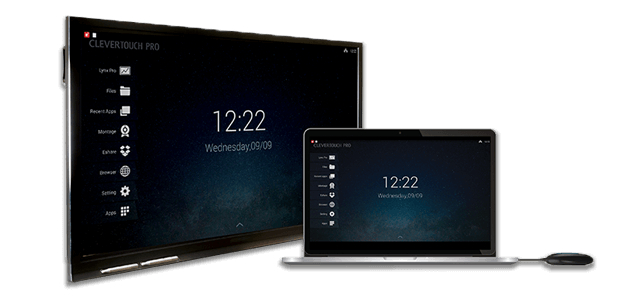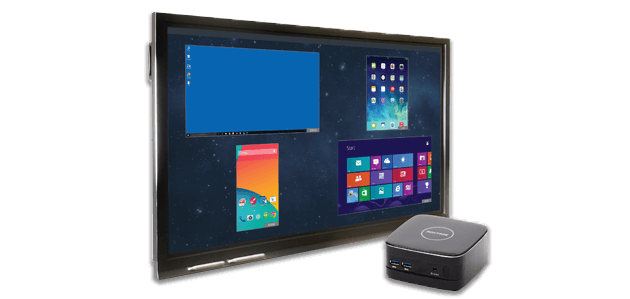 Montage
---
Montage keeps every everyone on the same page allowing up to 4 people to simultaneously connect to the Clevertouch Pro, sharing their devices. Whether they're across the room or acrossthe world. All attendees can stream what's on their devices to a main display, all at the same time andwithout the need to fight IT problems and struggle with cables.
Electronic Flipchart
---
Use the LynxPro app to bring up a whiteboard. Simple to use with built-in gesture control allowing the user to add pages, roam and expand with a swipe. Send out the notes to all meeting attendees via email instantly, or save them directly onto USB.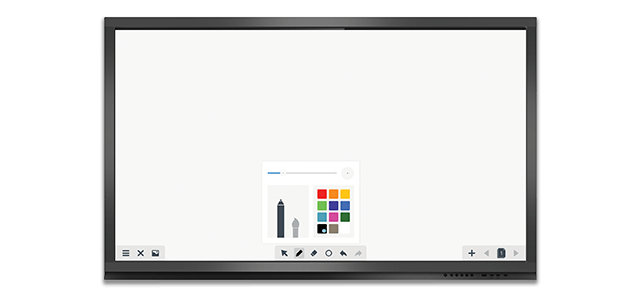 Download PDF