Product Description
This 75″ Outdoor Wall-mounted Digital Signage Display boasts a range of unique features perfect for outdoor Digital Signage. High-bright, tamperproof, commercial grade and temperature control.
The displays are fitted with commercial grade panels providing them with a wide viewing angle, improved colour, contrast and brightness as well as the ability to be used 24 hours a day. With an eco-friendly power timer you can be assured of their green credentials and low operating costs.
Sunlight Readable
---
Brightness is of the utmost importance when using outdoor screens. These displays use commercial grade High-Bright panels(2500 cd/m2); 5 times brighter than your standard TV, allowing effortless legibility in direct sunlight. The display also has an ambient light sensor that will automatically alter the screens brightness based on the displays surrounding light levels. Leaving the screen with the best clarity whilst also conserving energy. Anti-reflective glass also comes as standard.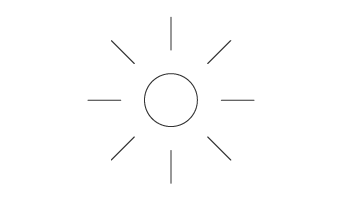 Outdoor
---
Designed with robust, corrosion protected casing to protect against the elements and the public. With an IP65 rating, it protects the display from any wet weather conditions and also features waterproof over-molded AV connectors. The enclosures are made from mild steel and has thermally toughened glass.
Temperature control & 24/7 use
---
This system includes an internal air-conditioning system that allows the screens to be in constant use in an outdoor environment. Internal fans keep the panel and other internal components at the optimum working temperature; ensuring a long and reliable life for your display.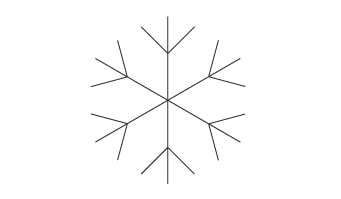 Complimentary Wall Mount
---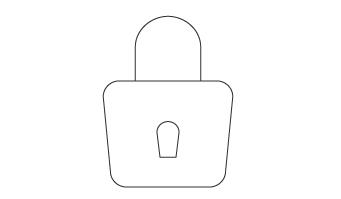 These commercial grade displays can be mounted in either landscape or portrait orientation with the included wall mount. The mount also features a locking mechanism to avoid any tampering.
Additional Digital Signage Software
---
embed signage cloud based digital signage software
let's users take control of their Digital Signage content. Software features include:
Create powerful and engaging content via the 'WYSIWYG' editor.
Schedule content to play at under criteria such as day, date, time, tags and weather
Manage devices via an easy to use online dashboard
Enhance content with plugins and widgets such as weather, twitter and rss feeds at no additional cost.
And much, much more…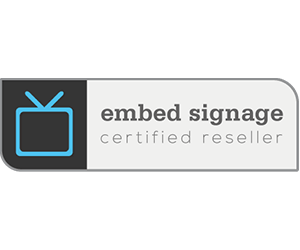 Download PDF
---
OW75D overview PDF
OW75D technical drawing